Our partners
We cooperate with the best on our projects.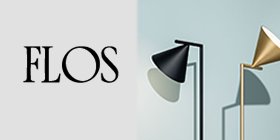 FLOS
Named for the Latin word for "flower," FLOS has revolutionized the art of contemporary lighting by combining the latest technology and innovative thought with the finest in craftsmanship. Immersed in a rich Italian tradition of iconic design, FLOS works with the greatest artists in the world to offer timeless, imaginative, and functional products that redefine modern lighting. Nowadays FLOS group includes decorative, architectural and also outdoor range.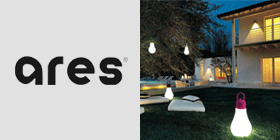 ARES
Ares comes from the natural evolution of an existing manufacturing company of outdoor luminaire present on the international market since 1980. Ares has been committed from the outset to reflecting the constant evolution of the outdoor lighting sector, offering innovative, high quality and sophisticated lighting products, manufactured with noble materials including aluminium, stainless steel and glass. Each creation is a challenge: understanding, analyzing and projecting to reach harmony and fusion of structure, light, architecture and setting.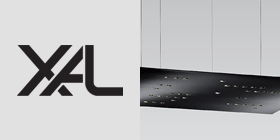 XAL
XAL is producing luminaires and lighting systems for retail, offices, hotels and living space lighting. Around 400 employees work at sixteen sites in seven countries in development, production and marketing. The headquarters of the company is located in Graz, Austria. Here, the company was founded by Andreas and Claudia Hierzer in 1989. The most important subsidiaries are located in Munich, Zurich, London, and New York.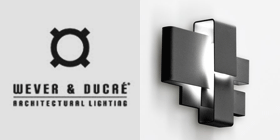 Wever & Ducré
A long-standing tradition as a manufacturer of excellent lighting concepts, combined with the striving for constant renewal, has always been at the core of our self-conception. Now, W&D have taken this idea to the next level. By partnering with the renowned Austrian company XAL, W&D remain as passionate as ever, but become as innovative as never before. Based on what W&D were, W&D have re-invented what they are. Experience how outstanding design meets the power of LEDs. Experiment with these new possibilities have created W&D for you. Enjoy first class quality at a still reasonable price. Be part of the new Wever & Ducré experience.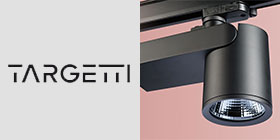 TARGETTI
Targetti's production has historically been oriented towards interior architectural lighting with recessed lights, projectors and systems combining to offer one of the sector's most complete and innovative ranges.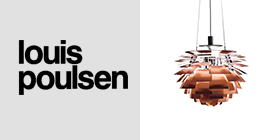 LOUIS POULSEN
Louis Poulsen Lighting's products rest on the lighting philosophy expressed in the three concepts: function, comfort and ambience. LP lighting fixtures are famous for their originality, simplicity and exceptional light treatment. Many famous designers are working for LP, for example Louis Campbell, Ross Lovegrove and Arne Jacobsen.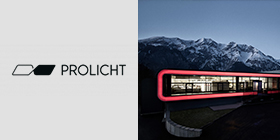 PROLICHT
Prolicht builds the right luminaire at the right time in High-Tech-Manufactory. Dimensions, type of construction, illuminant or colour – the PROLICHT-program allows for individual configuration of products, adapted to the special needs of each situation. That's why Prolicht produce a totally individual lighting solution for clients. Tailored to meet their wishes and demands. Made in record time. Delivered on time. State of the art. And manufactured sustainably in the Tyrolean Alps.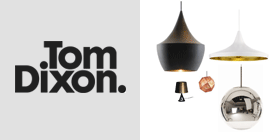 Tom Dixon
Established in 2002, Tom Dixon is a British product design brand. With a commitment to innovation and a mission to revive the British furniture industry, the brand is inspired by the nation's unique heritage and produces extraordinary objects for everyday use.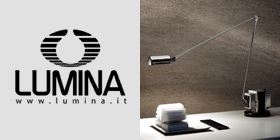 LUMINA
Lumina was born in 1973, from Tommaso Cimini´s wits who took a bare transformer and handmade the simplest desk light at all, out of it: Daphine. It is worldwide, now, in the most important museums of contemporary art and design. LUMINA started collaborations with some famous designers, like Walter Monici, Riccardo Blumer, Yaacov Kaufman, Emanuele Ricci who made her typicall design and look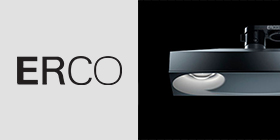 ERCO
The ERCO Light Factory in Lüdenscheid is a leading international specialist in architectural lighting using LED technology. ERCO develops lighting tools for indoor and outdoor applications in the following fields: Work, Culture, Shop, Community, Contemplation, Living, Public and Hospitality.
ZEITRAUM
ZEITRAUM is an attiude to life and the things around us. The objects which accompany us through life should have character, whilst also being practical, adaptable and unobtrusive. They are a mirror and an expression of their owner, a servant and a friend.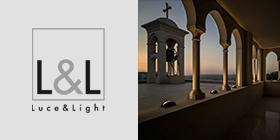 LUCE&LIGHT
Designing and producing lighting systems using LED technology is Luce&Light's speciality.
Luce&Light is an authentic example of the Made in Italy branding, with a flair for innovation and a profound appreciation of architectural projects. Their lighting fixtures integrate perfectly with both indoor and outdoor spaces and surfaces to recreate natural architectural illumination.